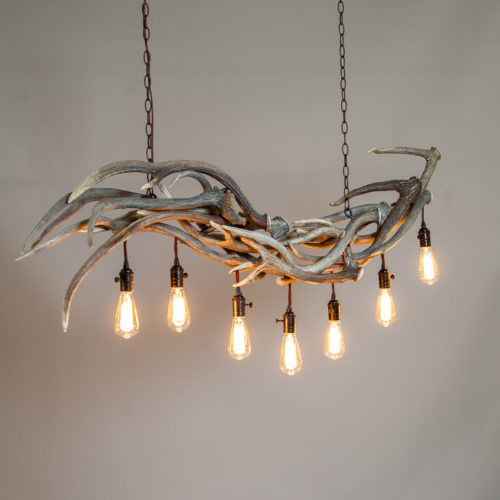 While many people love a rustic cabin feel for a mountain getaway, a new trend in interior design that updates this look is the mountain modern trend. Mountain modern is a striking mix of contemporary lines and colors and classic mountain accent pieces that highlight one's love for nature without being overbearing. Just clicking through a few of these images on Pinterest should give you a clear idea of what mountain modern is all about. The way one blogger from Mix and Chic describes one modern home in Utah is this,
"The neutral palette of whites and grays were inspired by the surrounding landscape. Instead of taking the conventional rustic style approach, the designers decided to make it more modern and family-friendly."
Some characteristics of mountain modern homes are neutral colors, large and plentiful windows, open floor plans, and accents and textures from a more traditionally rustic approach. Some examples of popular accents used to transition a modern home to a mountain modern home are antler chandeliers, mounted antlers, accent furniture or throw pillows made from hides or animal pelts, and occasional Native American influence in art and textiles. A mountain modern home is a perfect design choice for a mountain home or a place with a view of the mountains to highlight nature's beauty and bring that beauty into the home intentionally with the right design choices. If you are looking for an antler chandelier with mountain modern flair for your home, The Peak Antler Company has many unique options for you. In our mountain modern series, we have scratched the traditional antler chandelier design and replaced it with modern lines and lights. For more information, contact us at The Peak Antler Company today.
See our new Mountain Modern Design Antler Chandeliers
Clean lines, cool or neutral tones, brushed bronze electrical accents and Edison bulbs start the transition to modern designs in our new Peak Antler Company line of modern Antler Chandeliers. All our products are custom made which allows for unlimited customization.
Using Axis Deer shed antlers in a new more modern antler chandelier design. The axis deer have a unique natural curve that inspired this rushing wave looking design. It has a soft gray wash which keep the natural beauty of the antlers yet adds a modern finish to create a whole new style antler chandelier style. Edison light bulbs are used with black electrical components.