Create a Custom Antler Chandelier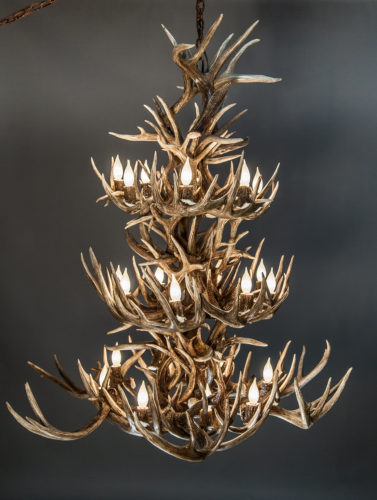 If you are someone who likes unique decor, an addition to your space that is sure to wow your guests is a custom large whitetail deer antler chandelier. While you may have seen an antler chandelier before, the amazing thing about ordering your own from The Peak Antler Company is that it is completely customizable and built to order. We can create you a chandelier that is the perfect size for your space with the unique flare that matches your style. And your chandelier will be created in none other than Divide, Colorado—a beautiful, small mountain town tucked in the Rocky Mountains. Don't be concerned with the origin of the antlers used in your chandelier. All of our products are made with natural sheds from various animals, featuring whitetail deer in our best-selling chandeliers. Other work we create uses sheds from elk, fallow deer, mule deer, and moose.
When we create your custom chandelier, we truly are creating a work of art. Antlers are organic matter, each with unique shape and character. We find balance and symmetry while intertwining each antler so it is structurally sound and beautiful.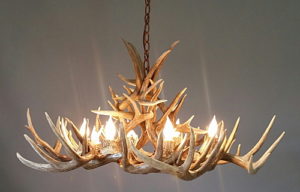 Whether you are a homeowner or interior designer, we want to work with you to create an antler chandelier for your home or space. To see some of our previous work, click here and gather some inspiration for your own piece. We can customize not only the size, but the finish and the lights used in the piece. For more information, contact us today at The Peak Antler Company.
Jeff Musgrave - owner/artist