Custom Antler Lighting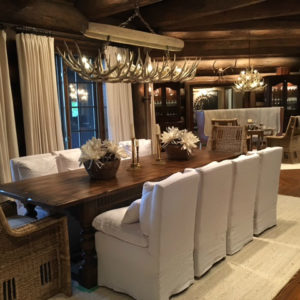 Antler Lighting can create a rustic ambiance in a cabin, home or lodge. The intertwined antlers are unique and filled with character and provide a sense of the outdoors while inside. Since moose, elk, mule deer, whitetail deer and fallow deer all shed their antlers annually, shed hunting is a fun activity that can result in quite a pile of beautiful antlers quickly.
Usually each antler collected signifies a story or adventure associated with the find. Plus, the antlers also contain clues about the life of the animal that has shed them. For example, a bull elk who resides in the timber deep in the woods may have darker colored antlers than one who enjoys sunning himself on the side of a mountain meadow resulting in more white or sun bleached antlers.
Individual antlers are a decorative addition when placed on shelves or hanging above the fireplace. However, when the pile grows beyond just a few antlers why not consider creating a one of a kind antler chandelier? Custom Antler Lighting! A chandelier can be a fun way to display and enjoy special memories associated with the search for those collected shed antlers.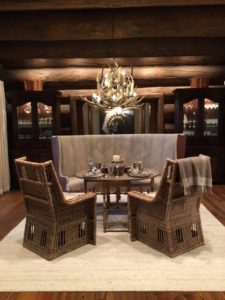 If you are up for the challenge, we at Peak Antler Company have the tools to help you go from a pile of antlers to completed chandelier project. Through our useful "How to DVD" and "Ultimate Supply Kit to Make an Antler Chandelier," you will receive instruction and materials necessary to take ownership over your special project and create a unique chandelier at home. For more information or to order tools for your own project contact us at Peak Antler Company today!
Jeff Musgrave owner-artist