Mule Deer Antler Chandelier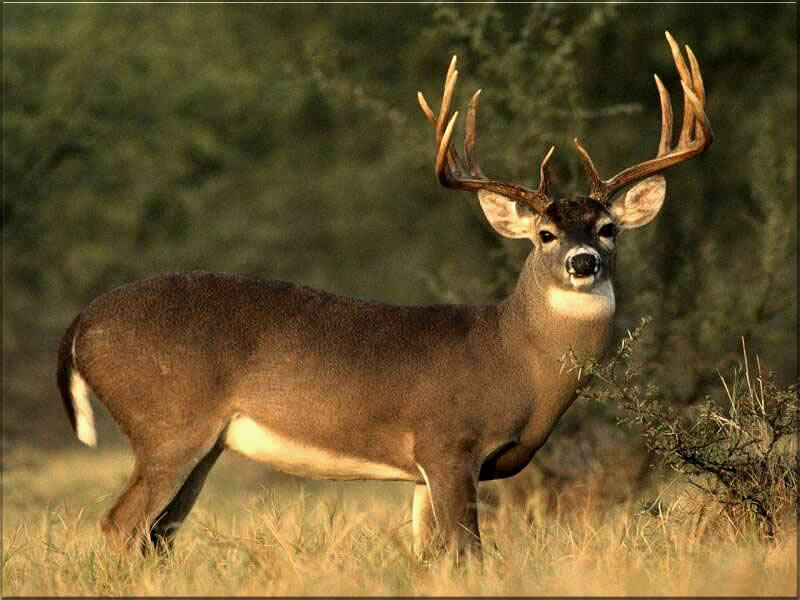 According to the Western Association of Fish and Wildlife, the Mule Deer gets its odd name from its large mule-like ears that are three-quarters as long as its entire head. The male Mule Deer's large antlers have main beams that sweep outward and upward with 2 sets of forks, side by side, and a total of 8 to 10 points (4-5 on each side). They're quite majestic and a great find for a shed "hunter". These deer are a pleasure to spot in the wild with their black foreheads and light grey faces, those huge ears that are always moving, and a white tail adorned with a black tip. When startled by a predator, they bounce away in a motion called "stotting", where all four hoofs leave the ground at the same time. Each leap can be as high as 2 feet and 15 feet in length! And strangely, they almost always look back to try to spot the source of danger! Considered an "icon" of the West, they inhabit a huge swath of territory from Western Mexico, through the Western U.S. and up into Canada.
They're a spectacular deer with equally spectacular racks, more than worthy of paying homage to in your home with a spectacular mule deer antler chandelier! At The Peak Antler Company, our resident artisan makes some amazing chandeliers using Mule Deer Antlers including an unbelievably majestic three tier chandelier that has to be seen to be believed! There are several styles to choose from and even a rustic chandelier that combines mule deer with elk antlers. Contact us to find out about the many varieties of antler chandeliers, furnishings and decorative items we offer, each of which is guaranteed play a starring role in your home's decor!
The Peak Antler Company
Jeff Musgrave – owner/artist