Custom Antler Chandeliers for Lodge in Meeker, Colorado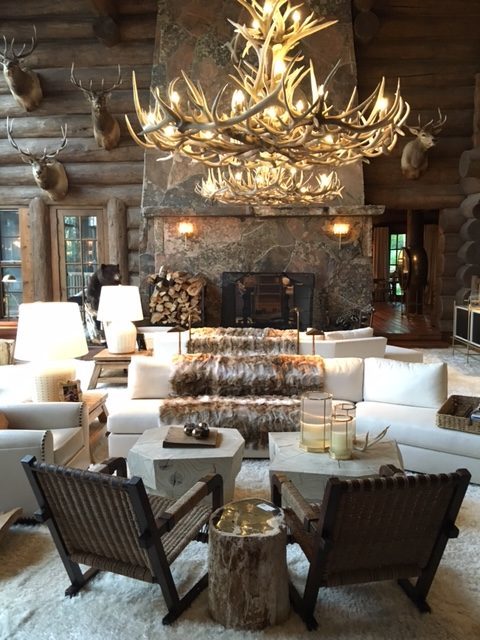 At The Peak Antler Company, we are the craftsman. We don't always get to see the end result of our months of labor in a dusty shop creating large custom antler chandeliers and multiple pieces for individual projects. A local Meeker, Colorado residence was a full scale remodel and modern design update. We were able to work with the designers from start to finish. The designers provided photos of their ideas along with floorplans and dimensions so we could gauge the scale and balance of the rooms. From there we began discussion utilizing multiple sketches of things that would work, things to add or change. Emails, phone conversations and drawings were sent back and forth working directly with the interior designers to create the perfect finished pieces for the lodge.
The project included 2 matching "
Mt Elbert" Elk and Mule Deer Antler Chandeliers
(above) which were built side by side to ensure symmetry in the matched pair. These were located in the great room, aligned with the two story stone fireplace, set over seating areas in front of the grand view out the wall of picture windows.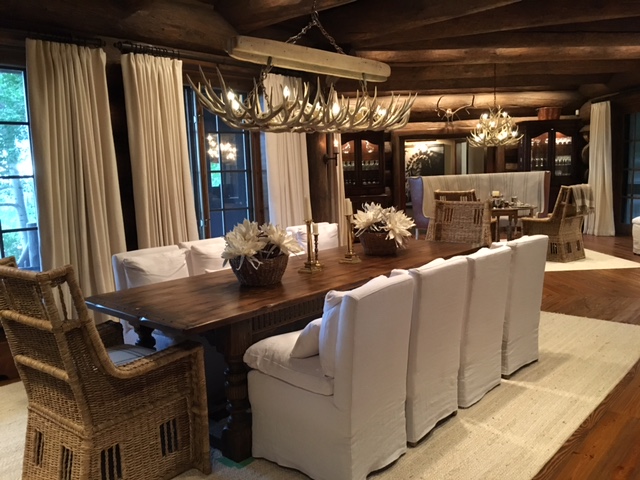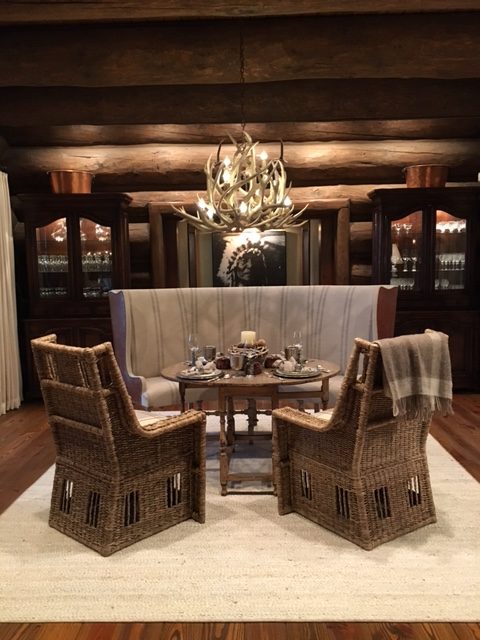 A custom size "Snowmass Mountain" Mule Deer Antler Chandelier (above) using a wooden beam was chosen for over the 10 seat dining table and a custom size "Juniper" Mule Deer Antler Chandelier (above) was created for over the breakfast table. These two custom antler chandeliers were constructed using mule deer antlers and finished together as a set to continue the symmetry and design having them displayed near each other.
At The Peak Antler Company, we create each antler chandelier to order which allows the unlimited ability to customize size, finishing, number of lights and anything else that you may need for your own unique custom antler chandeliers. We work with interior designers, retail outlets and homeowners alike in any stage of your next antler project. See our website for ideas and designs as a sampling of the limitless possibilities for your next custom antler chandeliers. Call us today to discuss your own project!
Jeff Musgrave - Owner/Artist
719-641-8844
email jeff@peakantlers.com
(photos provided by design firm)